See on
Scoop.it
-
Technology Futures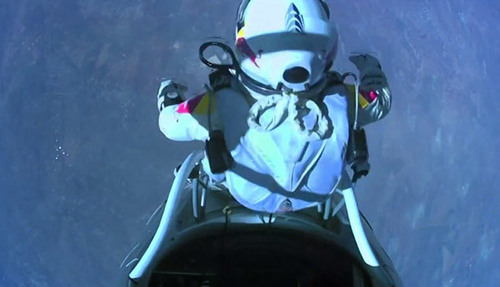 It's official: Felix Baumgartner's jump from the edge of space broke a record for the "live stream with the most concurrent views ever on YouTube," according to the video-sharing website.
At peak, there were more than 8 million concurrent live streams, YouTube said in a Sunday blog post. The jump was broadcast on Red Bull's YouTube channel.
The daredevil also broke some non-digital records, including the highest jump from a platform (128,100 feet), the longest distance freefall (119,846 feet) and the maximum vertical velocity (833.9 mph or Mach 1.24), the post added. This last distinction makes Baumgartner the first human to break the sound barrier outside of an aircraft.
See on mashable.com
via Tumblr
Final Numbers Are In: Space Jump Breaks YouTube Record