See on
Scoop.it
-
Technology Futures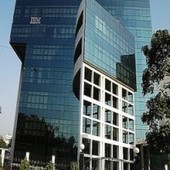 The choice of Kenya as the location for International Business Machines (IBMs) first research laboratory in Africa is raising fears that Nigeria is being left behind with regard to Information and Communication Technology (ICT) development.
When IBM, the $230 billion American Information Technology (IT) and Software Company sought a spot in Africa to build its new research centre, it didn't pick Nigeria with its 168 million people and $270 billion economy.
It chose Kenya instead, a country whose economy at $34 billion, is about the size of Lagos (Nigeria's commercial capital), and has a population seven times smaller than Nigeria's.
See on businessdayonline.com
via Tumblr
Kenya ahead Nigeria as IBM sites Africa's ICT lab in Nairobi